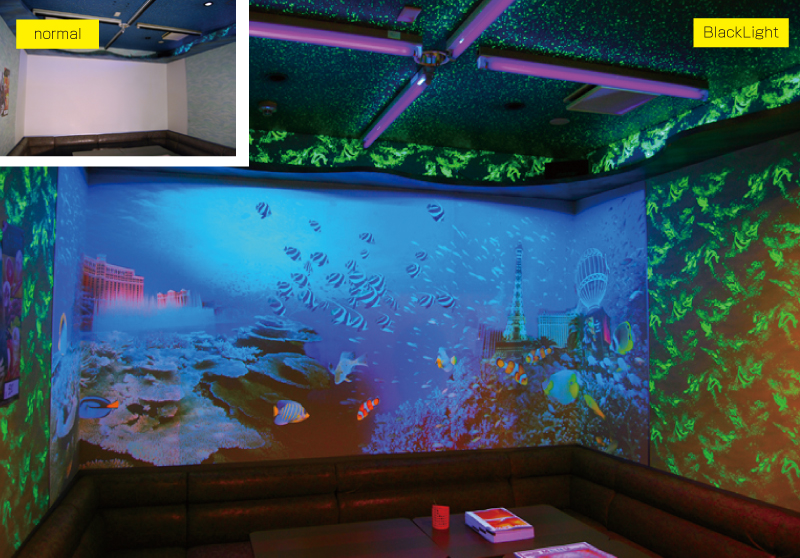 Luminous inks

Black light inks have 3 colors which are Red,Green and Blue.The inks are luminous under the Black light (ultra-violet light) and can not be seen under the usual light.As shown in the picture above,you could see the changing of wall's color from white under the usual light to luminous colors under the Black light (UV light).
Solar-inks are luminous inks under the sunlight.
NEON-inks have vivid colors than normal inks,you can use the NEON-inks instead of normal inks,or use them both in the same time by our special RIP software.
RIP software for Luminous inks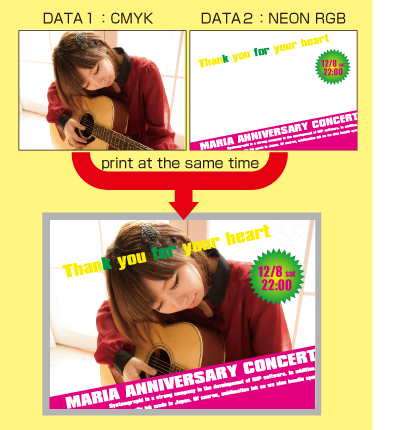 Usually,there is only one way to print one picture by two kinds of inks,which is printed for twice by two different printers with different profiles.This way takes too much time and many risks.
Now,using our special RIP software,you can realize that all in one printer by the same time in higher productivity and cheaper cost.